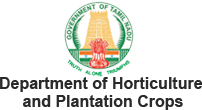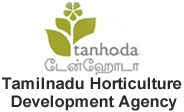 Home

National Agricultural Insurance Scheme (NAIS)
National Agricultural
Insurance Scheme (NAIS)
Title :
National Agricultural Insurance Scheme (NAIS)
Type :
Central Sector Scheme
Objectives :

To provide insurance coverage and financial support to the farmers in the event of failure of any of the notified crop as a result of natural calamities, pests and diseases.
To encourage the farmers to adopt progressive farming practices, high value in-puts and higher technology in agriculture.
To help stabilize farm incomes, particularly in disaster years.

Salient

features :

Scheme is available to all farmers loanee and non-loanee both irrespective of the size of their holdings.
Compulsory for loanee farmers and optional for non-loanee farmers.
Sum insured may extend to the value of threshold yield of the area insured.
Coverage of all food crops (cereals, millets and pulses), oilseeds and annual commercial/ horticultural crops in respect of which past yield data is available for adequate number of years.
Among the annual commercial/horticultural crops, seven crops namely, sugarcane, potato, chillies, ginger, onion and turmeric are presently been covered.
Premium rates are 3.5% for bajra, and oilseeds and 2.5% for other Kharif crops, 1.5% for wheat, and 2% for other rabi crops.
In case the rates worked out on the basis of actuarial data are less than the prescribed rate, the lower rate will be applicable.
In case of annual commercial/horticultural crops, actuarial rates are charged.
Small and marginal farmers are provided subsidy of 50% of premium charged from them.The subsidy will be phased out over a period of 5 years on sunset basis.
To implement NAIS at lower unit of insurance i.e. Gram Panchayat it has been decided to adopt new technique i.e. Small Area Crop Estimation Approach devised by IASRI in one selected district of each implementing States/UTs from Rabi 1999-2000 season on an experimental basis.
It is proposed to set up a separate agency for implementation of NAIS.

Pattern of Assistance :

Expenses on account of indemnity claims, Corpus Fund, A & O Expenses, publicity, premium subsidy to small and marginal farmers etc. are shared between Central and State Governments on 50 : 50 basis in the initially.

Eligibility :

Central Government is the policy making authority for the scheme. Presently, General Insurance Corporation of India (GIC) is the Implementing Agency. The activities relating to the implementation of NAIS are carried out through GIC, rural financial institutions, State Governments/UT Administration and farmers.

Procedure to apply :

At the beginning of each crop season, the State Govt./UT Administration in consultation with GIC notifies the crops and defines the areas which will be covered under the scheme during the season. The monthly crop-wise and area-wise details of crop insurance with premium are remitted to the nodal points and nodal point on receipt of such inputs from various loan disbursing points, scrutinizes and transmits them GIC on monthly basis as per cut-off dates fixed. The non-loanee farmer who desires to join the scheme would fill up proposal form of NAIS and submits the same alongwith premium in the village branch of commercial bank or Regional Rural Bank or PACS of Cooperative Bank. It is the responsibility of the branch/PACS to verify the particulars of sum insured, the maximum limit etc., while accepting the proposal. The particulars then, are consolidated and sent to the respective nodal points for onward transmission to GIC State Level Crop Insurance Cell before the dates specified in the notification of the Government.

Persons to be contacted :

The Joint Secretary

Credit Division,

Department of Agriculture & Cooperation,

Krishi Bhavan,

New Delhi.

Date of Start/Duration
The scheme is being implemented from Rabi 1999-2000.
Implementation status :

Presently, the scheme is being implemented in 18 States and 2 Union Territories as indicated below:

Andhra Pradesh
Assam
Bihar
Goa
Gujarat
Himachal Pradesh
Jharkhan
Karnataka
Kerala
Maharashtra
Madhya Pradesh
Meghalaya
Orissa
Tamil Nadu
Uttar Pradesh
Chattisgarh
West Bengal
Sikkim
A & N Islands
Pondicherry.