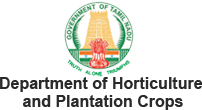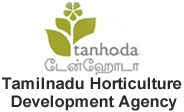 Home

More about Roses
Introduction
Rose is the queen of flowers, roses out performs every other garden plant. Rose belongs to a large family called Rosaceous which includes apple, plum strawberry, etc. Rose is also mentioned in the Bible and is believed to be known before the Bible era. According to archaeological findings, the Palestinians cultivated roses before the birth of Christ. Rose is surely very much steeped in history. It is the national flower of England, and some American States adopted rose as their emblem. It is assumed that some of the important rose species were hybridized in nature and the present day improved forms have been evolved/small over centuries. In fact, Crimson China Rose is considered as the father of modern roses. In the early nineteenth century itself, one or two hybrids closely allied to R. chinensis were introduced to Europe from China. These were actually hybrids between R. odorata and R. gigantea. La France was the hybrid Teas rose, by M. Guillot of France and was developed out of open pollination. However, out of over 120 species of roses distributed in the old as well as the new world, only eight species have played a major role in the development of the modern garden roses
Area and Distribution
Roses are being cultivated from ancient times in France, Cyprus, Greece, India, Iran, Italy, Morocco, USA and Bulgaria for production of perfume. In India, several species are found growing wild mostly in the Himalayan ranges. Their cultivation is concentrated at Aligarh, Kanauji, Ghazipur, Ballia and Jaunpur in Uttar Pradesh, at Haldighati in Rajasthan, Chandigarh and in Tamil Nadu in a total area of about 8,000 ha. The major rose producing areas are Karnataka, Maharashtra, Punjab, Uttar Pradesh, Delhi and Chandigarh, while in Gujarat, Haryana, Himachal Pradesh, Madhya Pradesh, Rajasthan, Tamil Nadu and West Bengal they are grown to a limited extent.
Rose classification
Based on genetic factors growth habits and qualities of the flowers the varieties have been classified into five major groups Viz., Hybrid teas, Floribundas, Polyanthas, Climbers, and Miniatures.
Hybrid tea Roses:
Plant are tall, vigorous and hardy
Flowers are large, well shaped and many petalled.
Flowers usually borne singly in medium or long stalks
Flowers in wide range of colour and often fragrant
Polyantha roses:
A combination of cluster flowering and perpetual flowering habits
Plants are medium tall. Plants are hardy and can tolerate cold
Flowers profusely either singly or in clusters
Flowering continuous in masses
Flowers small to medium, often not of perfect shape and form
Floribunda roses:
Also called as hybrid polyanthas
Plants are vigorous growing
Plants are medium tall in stature
Highly floriferous
Large number of flat flowers
Flowers medium to large with good shapes
Plant tolerate to cold
Miniatures
Dwarf compact plants
Leaves small and shiny
Flowers small and attractive with good shape
Mass effect in beds
Climbers and Ramblers
The Ramblers flowers in clusters and the leaves are pale green with 7 or 9 leaflets. They flowered only once in a year and the flowering lasts for several weeks. They flower only once in a year and the flowering lasts for several weeks.
The climbers bear flowers mostly in singly though occasionally small clusters of 2 or 3 flowers are seen. In the climbers the flowering is continuous and last for the seasons.
Meaning of Roses:
Black Roses signify Death
Coral Rose conveys desire
Lavender Roses symbolize love at first sight and enhancement
Orange Roses indicate enthusiasm, desire and fascination
Pink (Deep) says Thank You
Pink (Light) Rose conveys admiration, gentleness, grace, gladness, joy and sweetness
Pink Rose carries the message of happiness, gracefulness and gentleness
Red Roses symbolize sincere Love, Respect, Courage & Passion
Red (Dark) Rose reveals unconscious beauty
Red (Single) means "I Love You"
Red & White Roses together signify unity
Single Rose in any color expresses simplicity and gratitude
White Roses express Purity/heavenly, secrecy, silence, innocence and charm
White (Bridal) Rose symbolizes a happy lovev
Yellow Roses indicate joy, gladness, friendship and "I Care"
Yellow Rose with Red Tip indicates friendship falling in Love.
Varieties
There are different classes of roses according to the type of flowers they bear:
(A) Hybrid Tea
This is the most important class of roses. The flower buds of this class are longer and look beautiful. The flowers of this class are slow opening and hence can be kept in vases for a longer time. The flower spikes are also longer. Flowers of wide range of colours are available in this class but red, orange, yellow and some other dark colours are more preferred in the market.
Red : First Red, Avon, Happiness, Mr. Lincoln, Raktagandha, Black Lady, Montezuma, etc.
Yellow : Aalsmeer Gold, Gold Medal, Golden Star, Golden Time, Yellow Success, Pusa Sonia
Orange : Super Star, Summer Hoilday, President and Grand Gala
Bi-colour : Anvil Spark, Mudhosh, Double Delight, Supriya, Abhisarika, Kiss of Fire, Tata Centenary.
Scented : Avon, Granda, Papa Meilland, Blue Perfume, Eiffel Tower, Oklahoma
(B) Floribunda
There is profuse flowering in this class of roses but the flowers shed soon. That's why this class of roses is largely used for decoration and bedding purpose. The important varieties under this class are as follows:
White : Iceberg, Summer Snow, Margette Maril, Chitchor, Chandrama
Pink : Prema, Sadabahar, King Arthur, Bridal Pink
Yellow : Arthur Bell, Dr. Foun, Allgold, Sea Pearl, Golden Times
Mauve : Neelambari, Angel Face, Africa Star
Orange : Doris Norman, Suryakiran, Jorina, Jambra
Bi-colour : Charisma, Mask Red, Paint Box, Nav Sadabahar, Red Gold, Rare Addition
Scented : Angel Face, Delhi Princess
(C) Polyantha
The rose plants of this class are small and the flowers come in cluster. The main varieties of this class are Anjani, Rashmi, Nartaki, Priti, Swati, etc.
(D) Miniature
The roses of this class are dwarf in stature and the twigs and the leaves are also small. The flowers of this class are used in flower arrangement:
Red : Beauty Secret, Dark Beauty, Fast Fire
White : Green Ice, Z-Trail, Aany
Pink : Windy City, Sweet Fairy, Dizzler
Yellow : Baby Gold Star, Kale Gold, Delhi Star Late
Mauve : Silver Tip, Blue Bird
Orange : Angel Ripyance, Petayit Foly
Bi-colour : Star and Strip, Jainy Williums, Over the Rainbow
(E) Climber
The branches of these roses are soft and spread like climber. They flower at the end of the branches in small clusters. They are used for raising over the pergolas and the walls. The important varieties are as follows:
Red : Climbing Crimson Glory, Blaze, Cocktail, Black Boy
White : Delhi White Pearl, Shelderer White, Rambler, American Pear, Lamark
Pink : Climbing Show Girl, Lady Water Loo, Climbing of Silk, Soft Silk, Climbing Piece, Pink Meradan
Lemon : Miracle Neel, All Gold, Golden Shower, High Moon
Uses
Cut flower
Roses are of foremost commercial importance and cut roses have the highest demand throughout the world and year round. The cut flowers are used for vase and table decoration.
Garden Display
Roses are also the most important perennial garden plants in almost all parts of the world. Roses are not only hardy, the variation in growth and many forms of flowers having numerous colours have made them the suitable garden plants for different uses. They can be used as bushes, standards, climbers, hedges and edges, hangers and in rock gardens.
Pot plants
Roses as pot plants in suitable containers are also commercially grown and kept both indoor as well as outdoors.
Allied products
Rose water
Rose water in also an important commercial product from rose petals. It is used as a perfume and in medicines and confectionary. In has the property of cooling the body and is often used in eye lotions and eye drops for its soothing qualities. It is also used in drinking water and sprinkled on the guests at weddings, feasts and other social functions.
Rose oil
Rose oil is important commercial product obtained from rose petals. Apart from sweet fragrance, it has medicinal property and is often used in Ayurveda. Bulgarian rose otto is largely used in perfuming soaps and cosmetics.
Gulkand
Rose petals are also preserved for direct consumption, by making gulkand which is prepared by pounding equal proportions of petals and white sugar. It is considered both as tonic and laxative.
Pankhuri
Dried rose petals are known as pankhuri which is occasionally used for preparing sweetened cold drinks.
Gul-roghan
It is rose hair oil prepared from rose petals by effleurage with wet sesamum seeds.
Source of Vitamins
Rose hips are very good sources of ascorbic acid, every 100 g of rose hip syrup contains 150 mg of ascorbic acid compared with only 50mg present in fresh orange juice, 20 mg in tomatoes and 5 mg in apples.
Other uses
Rose are also use for making pot-pourri, conserves, rose vinegar, rose petal wine, jams, jellies etc.