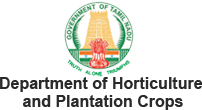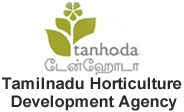 Home

Horticulture Information Centre
Horticulture Information Center
The Horticulture information center is situated in the main entrance of ooty town and is one of the most tourist places.
The information center has a big hall where is information regarding horticultural crops has been displayed. It has been programmed to provide a on line information kiosk whereas all the information regarding the schemes being operated in Nilgiris district and other similar information will be provided.
The information center also houses a training center where all the training programmes are being impacted. This includes training impacted under various schemes like Mission for Integrated Development of Horticulture, Micro Irrigation, Medicinal plants, Perimetro vegetable cluster development Scheme, ATMA (SSEPER) etc..,
Further, to augment the promotion of cut flowers and other horticulture crops provision of cold storage has been made in the horticulture complex. There are two cold storage and formers are allowed to keep their provides in the cold storage on paying a minimum rent. Farmers have been requested to avail the facility as and when required by them.
Similarly, a glass house and a green house for production and multiplication of ornamental plants is in operation. Annul plants and seeding requirements for the main planting season are being produced here. Similarly, ornamental plants popular among the tourist are also sold here for the benefit of the tourists.