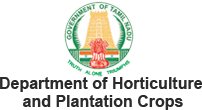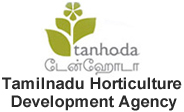 Home

Dodabetta tea park
Dodabetta Tea Park
The Queen of Hill Station, The Nilgiris is a home to a variety of Flora and Fauna. Tourism and Tea have been the main sources of revenue for this district and is often described as the two eyes of the district.
While tourism has been growing over the years, the remunerative value to the farmers has not been encouraging over the years and the overall the consumption is showing a slight decline.
The Department of Horticulture and Plantation Crops has created Tea Plantation at Doddabetta. With a view to increase the awareness of the process of Tea making amongst the tourist and also to promote TEA as a healthy drink, it is propose to develop and establish a TEA PARK near Doddabetta.
This Tea Park will also serve to de-congest the tourist traffic during the peak period as people may visit it after visiting Doddabetta and then go towards Kotagiri.
Facilities available at Tea Park
Tea trekking path inside the Tea garden with display of tea history and its origin , entry to china , India and to the Nilgiris by providing display materials engraved in granite stones at regular intervals with musical arrangements on the path.
Provision of two Nos of gazebos one at the top view the entire tea garden and other near kotagiri road end to view the karnataka state scneries as well as the mountain views of the nilgiris
A small ornamental garden to further entertain the visiting tourists without disturbing the natural undulations and landscapes with play materials for children
an administrative building with cross section views of tea machineries used in tea processing
a toilet and drinking water facilities to the visiting tourists
facilities for parking of vehicles of visiting tourists